rs232 galileo console cable
FT232r
USB RS232 cable
usb rs232 galileo board console cable with 3.5mm jack cable
FT232RL + ZT213 chip
FT230XS optional

3.5mm 4P stereo jack male
Support Android, support Win 8
Cable can be OEM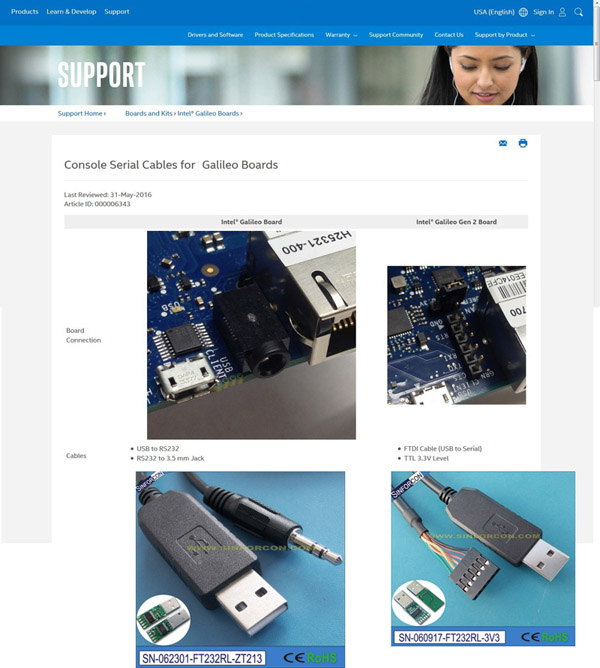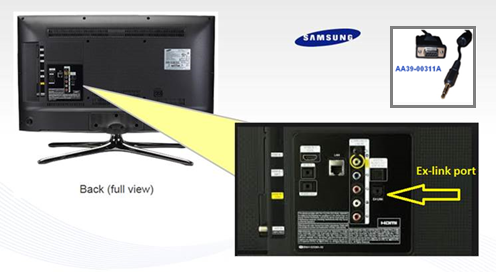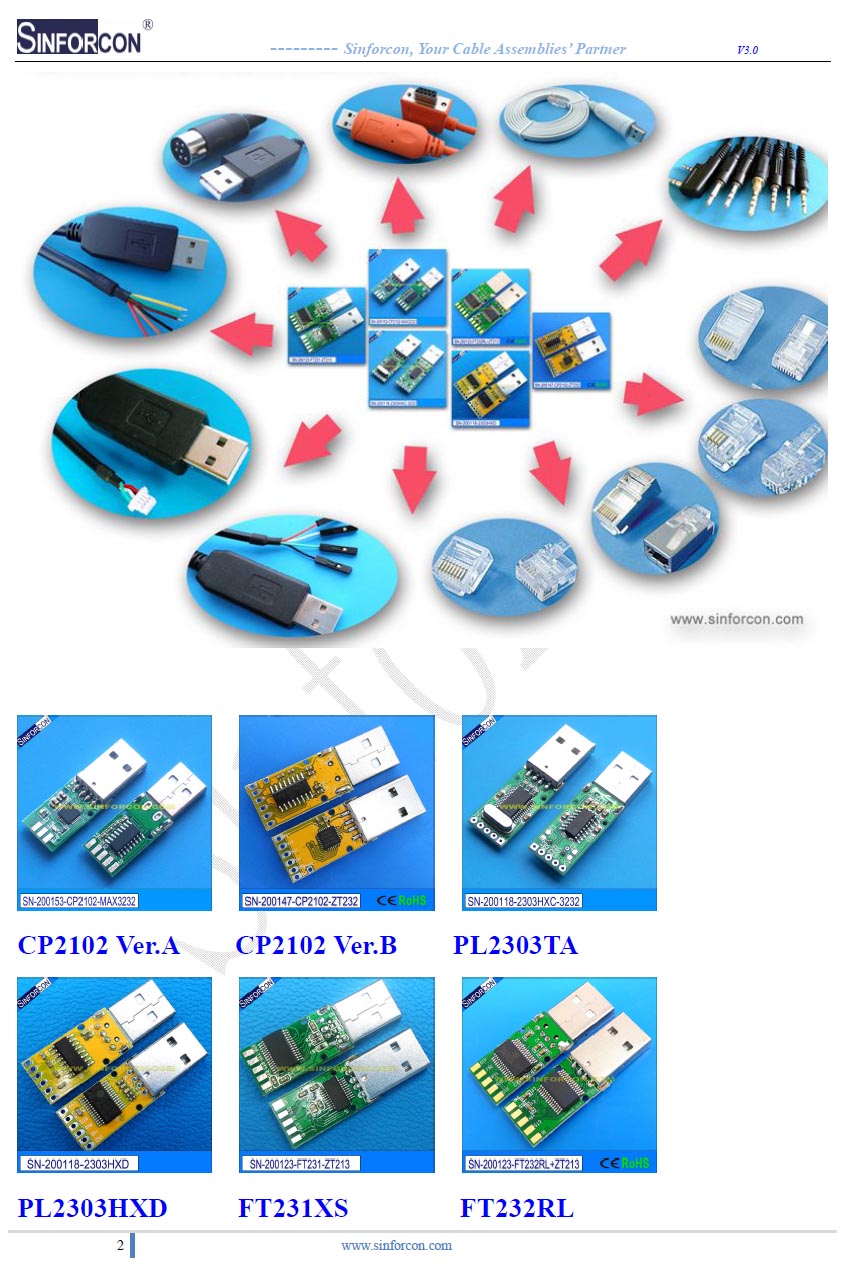 About FT232RL
The FT232R is the latest device to be added to FTDI?s range of USB UART interface Integrated Circuit Devices. The FT232R is a USB to serial UART interface with optional clock generator output, and the new FTDIChip-ID? security dongle feature. In addition, asynchronous and synchronous bit bang interface modes are available. USB to serial designs using the FT232R have been further simplified by fully integrating the external EEPROM, clock circuit and USB resistors onto the device.
The FT232R adds two new functions compared with its predecessors, effectively making it a "3-in-1" chip for some application areas. The internally generated clock (6MHz, 12MHz, 24MHz, and 48MHz) can be brought out of the device and used to drive a microcontroller or external logic. A unique number (the FTDIChip-ID?) is burnt into the device during manufacture and is readable over USB, thus forming the basis of a security dongle which can be used to protect customer application software from being copied.
Single chip USB to asynchronous serial data transfer interface.
Entire USB protocol handled on the chip - No USB-specific firmware programming required.
UART interface support for 7 or 8 data bits, 1 or 2 stop bits and odd / even / mark / space / no parity.
Fully assisted hardware or X-On / X-Off software handshaking.
Data transfer rates from 300 baud to 3 Megabaud (RS422 / RS485 and at TTL levels) and 300 baud to 1 Megabaud (RS232).
In-built support for event characters and line break condition.
New USB FTDIChip-ID? feature.
New configurable CBUS I/O pins.
Auto transmit buffer control for RS485 applications.
Transmit and receive LED drive signals.
New 48MHz, 24MHz,12MHz, and 6MHz clock output signal Options for driving external MCU or FPGA.
FIFO receive and transmit buffers for high data throughput.
256 Byte receive buffer and 128 Byte transmit buffer utilising buffer smoothing technology to allow for high data throughput.
Adjustable receive buffer timeout.
Synchronous and asynchronous bit bang mode interface options with RD# and WR# strobes.
New CBUS bit bang mode option.
Integrated 1024 bit internal EEPROM for I/O configuration and storing USB VID, PID, serial number and product description strings.
Device supplied preprogrammed with unique USB serial number.
Support for USB suspend / resume.
Support for bus powered, self powered, and high-power bus powered USB configurations.
Integrated 3.3V level converter for USB I/O .
Integrated level converter on UART and CBUS for interfacing to 5V - 1.8V Logic.
True 5V / 3.3V / 2.8V / 1.8V CMOS drive output and TTL input.
High I/O pin output drive option.
Integrated USB resistors.
Integrated power-on-reset circuit.
Fully integrated clock - no external crystal, oscillator, or resonator required.
Fully integrated AVCC supply filtering - No separate AVCC pin and no external R-C filter required.
UART signal inversion option.
USB bulk transfer mode.
3.3V to 5.25V Single Supply Operation.
Low operating and USB suspend current.
Low USB bandwidth consumption.
UHCI / OHCI / EHCI host controller compatible.
USB 2.0 Full Speed compatible.
-40°C to 85°C extended operating temperature range.
Application 1
Galileo board console cable
UART connection to the Linux side of the Galileo.
This is accessible via a Serial console program like Putty.
Used as an interface for the Linux OS running on Galileo
Connects from the UART connector (looks like an Audio Jack next to the Ethernet port)
Requires an unusual cable (3.5mm to DB9)
https://www.aliexpress.com/store/product/1-8mtr-DB9-Female-to-3-5mm-Serial-cable-Stereo-3-5-mm-Jack-to-DB9/401907_1836947349.html
Plus if your computer does not have a serial connector, you will need a USB to serial connector
https://www.aliexpress.com/store/group/RS232-3-5mm-AJ/401907_259163251.html?spm=2114.12010108.0.0.IfXfSD
Application 2
Global Cache Wi-Fi to Serial controller connected to the EX-Link port on a Samsung HDTV with Roomie Remote as the front end. Works perfectly.
Application 3
Connect a 3.5mm serial port jack on an MFJ 464 morse code keyer-reader to a usb to db9 prolific adapter. Windows 8.1 does not have hyper terminal, the software by Hilgraeve worked the best. It can type on the keyboard, see it on the screen, and send the text to the 464. THIS WILL NOT ALLOW YOU TO KEY CODE AND READ IT ON YOUR MONITOR. It is not designed for that. It works one way, hyper terminal software on computer to LCD screen on 464
Application 4
Pinout: DB9 Pin 3 to 3.5mm Tip; DB9 Pin 2 to 3.5mm Ring; DB9 Pin 5 to 3.5mm Sleeve
Program a universal remote. The pinout please refere to above information. If you PC donot has DB9, then a usb rs232 to 3.5mm audio jack cable can be used.
Sinforcon is a speciallist in usb serial cables. The cables are stable and well made. Recommended seller.