Features:
USB2.0 serial inverted cable

Smart meter serial cable

Smart meter p1 serial cable

Full speed 12M support

TXD, RXD, CTS, RTS, GND, VCC optional

3/4/5/6/7/8/9-core cables optional

Shielded/non-shielded cables optional

Molded/housing USB optional

Support USB RS232 driver for windows 7/8/8.1/10/server, Mac, Android

Support FT_prog programmable or TXD/RXD/CTS/RTS inverter

1024 byte EEPROM, support re-write VID, PID, etc

Customized/standard pinout optional

CE, RoHS, REACH
A smart meter is an electronic device that records consumption of electric energy in intervals of an hour or less and communicates that information at least daily back to the utility for monitoring and billing.[7] Smart meters enable two-way communication between the meter and the central system. Unlike home energy monitors, smart meters can gather data for remote reporting. Such an advanced metering infrastructure (AMI) differs from traditional automatic meter reading (AMR) in that it enables two-way communications with the meter. Communications from the meter to the network can be done via fixed wired connections (such as power line communications) or via wireless. In using wireless, one can opt for cellular communications (which can be expensive), Wi-Fi (readily available), wireless ad hoc networks over Wi-FI, wireless mesh networks, low power long range wireless (LORA), ZigBee (low power low data rate wireless), Wi-SUN (Smart Utility Networks), etc.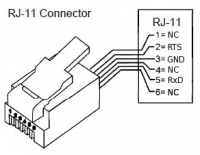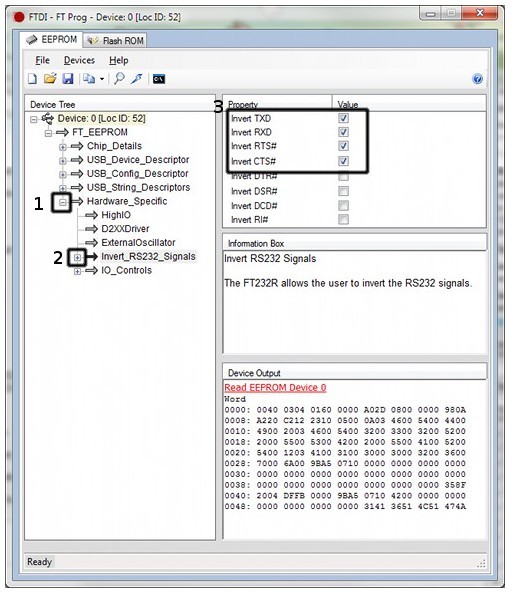 Smart MeterSmart Meter• Smart Metero Descriptiono Requirementso Supported DSMR Versionso Related Resourceso Attached Files
DescriptionDomotiGa support reading telegrams from Dutch Smart Meters. A Dutch Smart Meter (using the NTA8130 standard) has a data-port (also called P1) on which it dumps the data from connected utility meters every 10 seconds (DSMR 4 and older) or every 1 second (DSMR 5). Not only electricity usage but also other connected meters (through MBus) like Gas, Heating, Cooling, Water.Also power generated from Sun/Wind which is delivered back to the net by the client is logged.RequirementsSmart Meter support has the following requirements:• P1 (RJ11) connected via serial cableSupported DSMR VersionsThe following DSMR version have been successfully validated with DomotiGa:DSMR Version Status Default Speed*2.X Not tested 9600 7E12.2.X Supported 9600 7E13.0 Supported 9600 7E14.0.X Supported 115200 8N14.2.X Supported 115200 8N15.0.X Supported 115200 8N1The Default Speed is the most common used serialport settings for baudrate, databits, parity and stopbits, but please consult your device manual first. Some vendors use different settings.Disclaimer: Build and use this at your own risk!The P1 port is usually present in the form of a RJ11 socket. It's half duplex serial port with TTL level (0-5V) signals, 3 out of 4 pins are connected. The following table shows the RJ11 pin layout, signal description and the optional DB9 pin layout when using a USB to RS232 cable.RJ11 Pin # Signal DB9 Pin #2 REQUEST (RTS) 43 GROUND (GND) 54 NOT CONNECTED (NC) NOT CONNECTED (NC)5 DATA (RxD) 2 You need to build a special serial cable, you must make sure that the REQUEST pin must be kept HIGH before it starts dumping data.And the signals are inverted so 0 = 5V and 5V = 0 volt, if you use an FTDI converted (needed to convert levels from 0-5v to -12/+12v) you can tweak it so it will invert the signals for you.Additional information about FT_Prog [[http://www.ftdichip.com/Support/Utilities.htm]] can be found here: [[http://www.maartendamen.com/2012/04/new-smart-meter-installed-iskra-me382-and-landis-gyr-gasmeter-e06140/]]DomotiGa stores all info in 3 or more devices (depending on how many connected MBus meters it finds) Power Usage:Device with id 36 displays Electricity UsageIt's address is 'P1-PowerUsed' and it displays:Live power usage (2130Watt), meter readings High and Low tariff, and the current Tariff.Default the power usage is reported in kWh too, but you can use a calibrate value of 'Value * 1000' to get Watts.Power delivered:Device with id 37 displays generated power delivered to the net by the client (Sun/Wind)It's address is 'P1-PowerDelivered' and it displays:Live power delivered, meter readings High and Low tariff, and current Tariff.The power delivered is not converted to Watts here.Gas usage:Device with id 35 displays data from Gas meter.It's address is 'P1-MBus1' because it's connected to the main meter via MBus channel1.It displays the Gas meter read of last hour (timestamp in value4), the valve position and type of meter (Gas, Heat, Cooling etc)
more information of smart meter please refer to:
https://www.domotiga.nl/projects/domotiga/wiki/Smart_Meter